Holiday Lights Installation
Bellows Window Cleaning's Holiday Lights installation service makes it easy for you to light up your holidays. We take care of the entire process including design, installation, and removal at the end of the season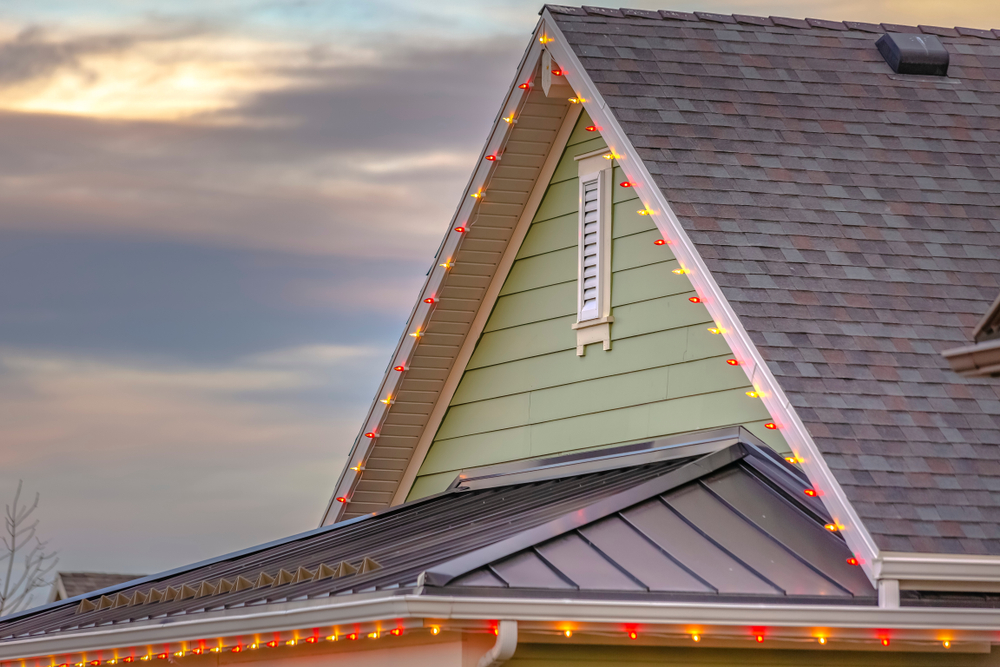 The Bellows Window Cleaning Difference
Our holiday lights are commercial grade, custom cut to your building, are brighter, more durable, and last longer!
We help you create the design you want 
You purchase the lights from us 
We will install your lights for you 
Once the holidays are over, we will come back to remove your lights 
We will then return the next year to reinstall your lights – you only have to pay for the installation and removal after the first year 
Our holiday lights are backed by an industry-leading warranty 
Step 1: Book your onsite estimate
Step 2: Choose your design and products
Step 3: We install your holiday lights
Step 4: We will return at the end of the season to remove your lights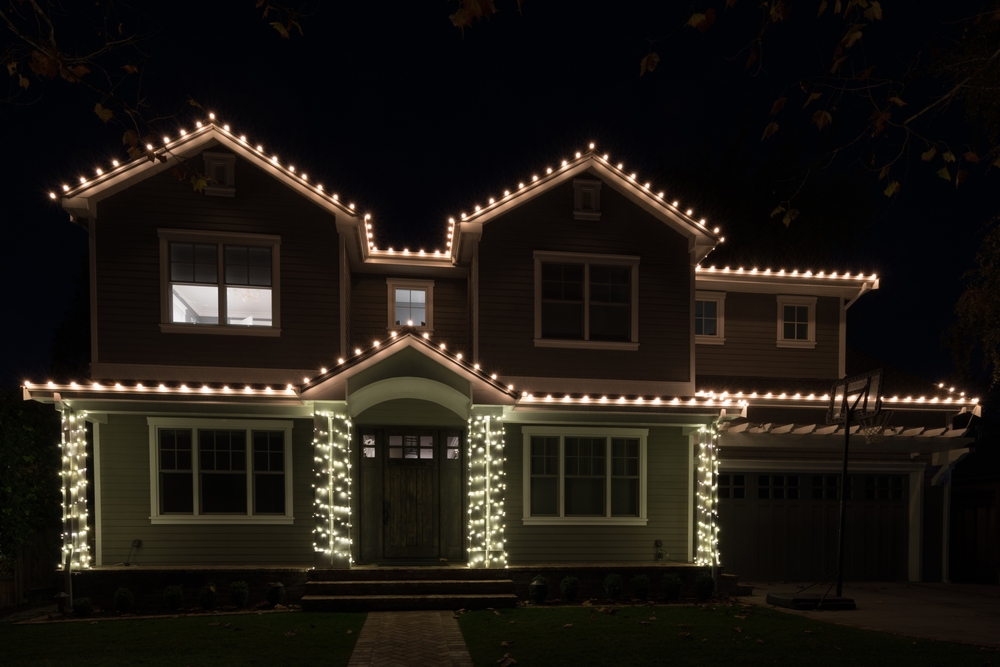 Holiday Lights Products We Offer
Custom-cut holiday lights for your building or landscaping
5mm Mini lights
Wreaths, garlands
Decorative spheres
Floodlights 
Curtain lights 
Festival lights (Edison bulbs)
Bellows Window Cleaning's Holiday Lights are your best choice to shine bright during the holidays. Our lights are commercial grade, custom cut to your building, brighter (LED), more durable, and last longer than anything else on the market. Once you choose from several colors and shapes, we measure and cut your holiday lights specifically for your building or landscaping.
"Bellows Window Cleaning is the best! Reliable and do a great job! I wouldn't call anybody else to clean my windows. Thanks for doing such a good job in a timely manner . :)"
"Great service and the guys did a very good job. I will definitely have them come back when the windows and patios need service again. Not just a fair price but excellent service and quality work. Thanx, Bellows."
"I have had Bellows do my window cleaning for the past 7 years or so. They have always done a great job - on time, efficient and friendly."
SAN ANTONIO AREAS SERVED…
Helotes | Boerne | Bulverde | Bandera | Lakehills
Our holiday lights are commercial grade, custom cut to your building, are brighter, more durable, and last longer!
We help you create the design you want 
You purchase the lights from us 
We will install your lights for you 
Once the holidays are over, we will come back to remove your lights 
We will then return the next year to reinstall your lights – you only have to pay for the installation and removal after the first year 
Our holiday lights are backed by an industry-leading warranty 
Professional Christmas light installation is a great way to get your property into the holiday spirit. By utilizing professional tools and lights, Bellows Window Cleaning can transform your home or business into something more festive and cheerful!
Our professional holiday light installation service brings the magic of the holiday season to life. With years of experience and a passion for spreading joy and festive cheer, Bellows Window Cleaning has established itself as a trusted name in the industry. Bellows Window Cleaning would love to help bring your vision to reality, transforming your home or business into a beautiful winter wonderland.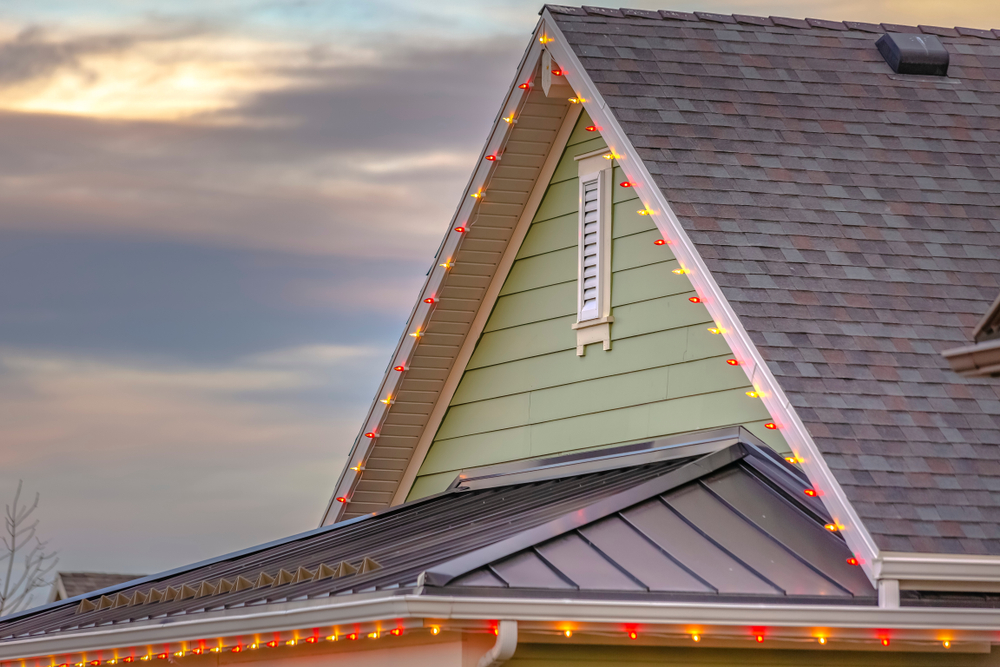 What sets Bellows Window Cleaning apart is our commitment to customer satisfaction. We work closely with clients to understand their unique preferences and tailor the installation accordingly. Whether it's outlining the roofline, gutters, adorning trees, or illuminating pathways, Bellows Window Cleaning ensures that every element is perfectly executed to create a festive display.
Not only do we handle the installation process, but we also provide ongoing maintenance and support throughout the holiday season. If any lights need adjusting or bulbs need replacing, our dedicated team is just a call away, ensuring that your display remains pristine and captivating.
With Bellows Window Cleaning, you can sit back, relax, and let the professionals handle all the holiday light installation details. There's no need to risk climbing on a ladder or a roof this holiday season. There's no need to worry about how many strands to purchase. We'll also take care of the lights at the end of the season, so you don't have to worry about takedown or storage. Embrace the joy and enchantment of the holiday season with a dazzling display that will leave your neighbors, friends, and family in awe.
Choose Bellows Window Cleaning for an unforgettable Christmas light installation experience. Let us turn your vision into reality and make this holiday season truly magical. Clearly The Clean Choice!
Our Service is Done Right the First Time, Every Time!