Premier Solar Panel Cleaning Services in San Antonio
If you've got solar panels on the roof of your home or business, it can be easy to forget about them until the electricity stops flowing in. The truth is, as soon as solar panels start to get a film of dirt, dust, and pollen on them, they start to deliver less and less electricity.
To keep the energy flowing and to get you back to peak efficiency, hire Bellows Window Cleaning to clean your solar panels today! Our team of professional solar panel cleaners will assess your solar panel array and clean it using the best possible method. We never use harsh chemicals or abrasives on your solar panels, and we do not walk on them.
Whether they're on your roof or mounted on the ground, we've got the tools and training to clean them without damaging them. Give us a call today and get pack to peak efficiency!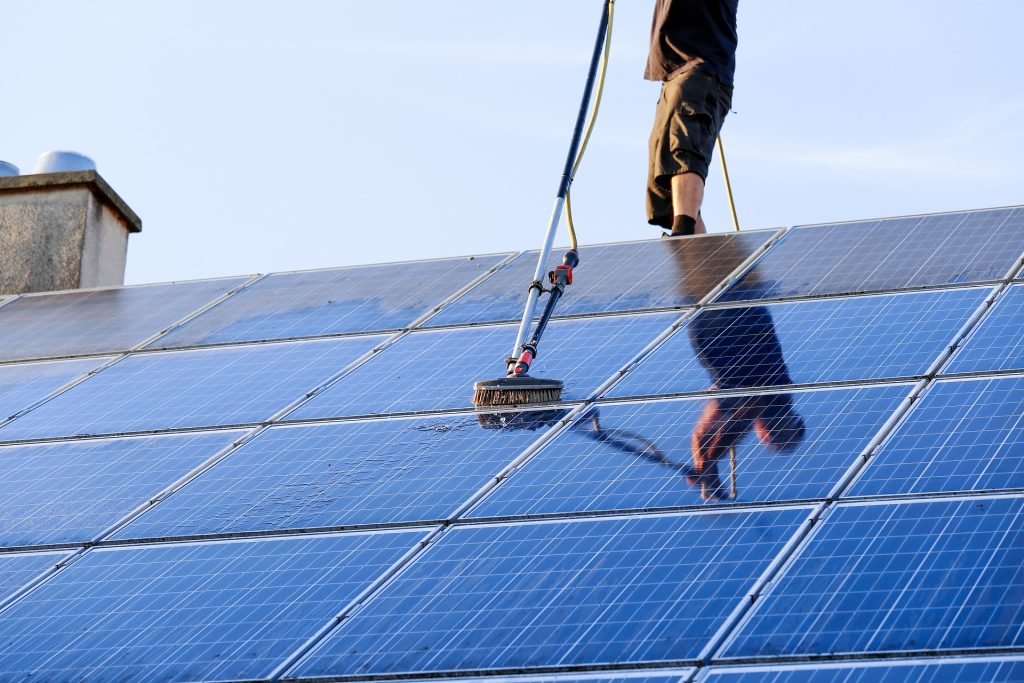 "Bellows Window Cleaning is the best! Reliable and do a great job! I wouldn't call anybody else to clean my windows. Thanks for doing such a good job in a timely manner . :)"
"Great service and the guys did a very good job. I will definitely have them come back when the windows and patios need service again. Not just a fair price but excellent service and quality work. Thanx, Bellows."
"I have had Bellows do my window cleaning for the past 7 years or so. They have always done a great job - on time, efficient and friendly."