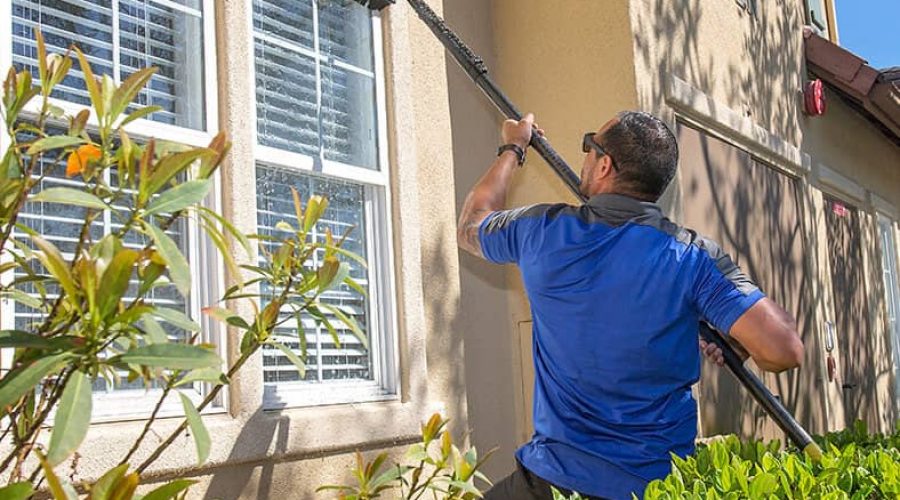 Bellows Window Cleaning in San Antonio offers power washing services that can transform your property's appearance. With years of experience in the industry, the team of experts at Bellows Window Cleaning can handle any power washing job, big or small.
One of the most significant benefits of power washing is its ability to remove stubborn stains and dirt buildup on surfaces. Whether it's your home's exterior, driveway, or deck, power washing can effectively clean and restore it to its original condition. Moreover, power washing is an eco-friendly and cost-effective alternative to more invasive cleaning methods.
At Bellows Window Cleaning, Michael Geoghegan and his team use top-of-the-line equipment and techniques to ensure that the power washing job is done correctly. They take extra care to protect your property's delicate surfaces, such as your home's windows or delicate landscaping, during the process.
In addition to power washing, Bellows Window Cleaning offers a range of other services, including window cleaning, gutter cleaning, and roof cleaning. They are dedicated to delivering excellent customer service and will collaborate with you to create a cleaning plan that suits your individual demands and budget.


If you're in San Antonio and looking for a reliable power washing service, look no further than Bellows Window Cleaning. Contact them today to schedule a consultation and transform your property's appearance.