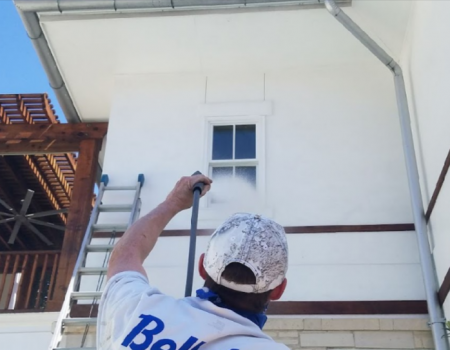 When it comes to maintaining a clean and welcoming home, sparkling windows are a must. Not only do clean windows enhance the curb appeal of your home, but they also let in more natural light, improving the overall ambiance and energy of your living space. However, cleaning windows is a tedious and time-consuming task that most homeowners would rather avoid.
That's where Bellows Window Cleaning comes in. As the premier residential window washing service in San Antonio, we take the hassle out of keeping your windows clean and clear. Our team of highly skilled and experienced professionals uses the latest techniques and equipment to ensure that your windows are spotless and streak-free.
We understand that every home is unique, which is why we offer customized services tailored to meet your specific needs. Whether you need a one-time cleaning or regular maintenance, we will work with you to develop a plan that fits your schedule and budget.
We pride ourselves on our commitment to providing exceptional service and exceeding our client's expectations. Our team is dedicated to delivering the highest quality workmanship and customer service, and we guarantee your satisfaction with our services.
In addition to residential window washing, we also offer commercial window cleaning, pressure washing, and gutter cleaning services. Contact us today to schedule your free consultation and experience the difference that Bellows Window Cleaning can make in your home.