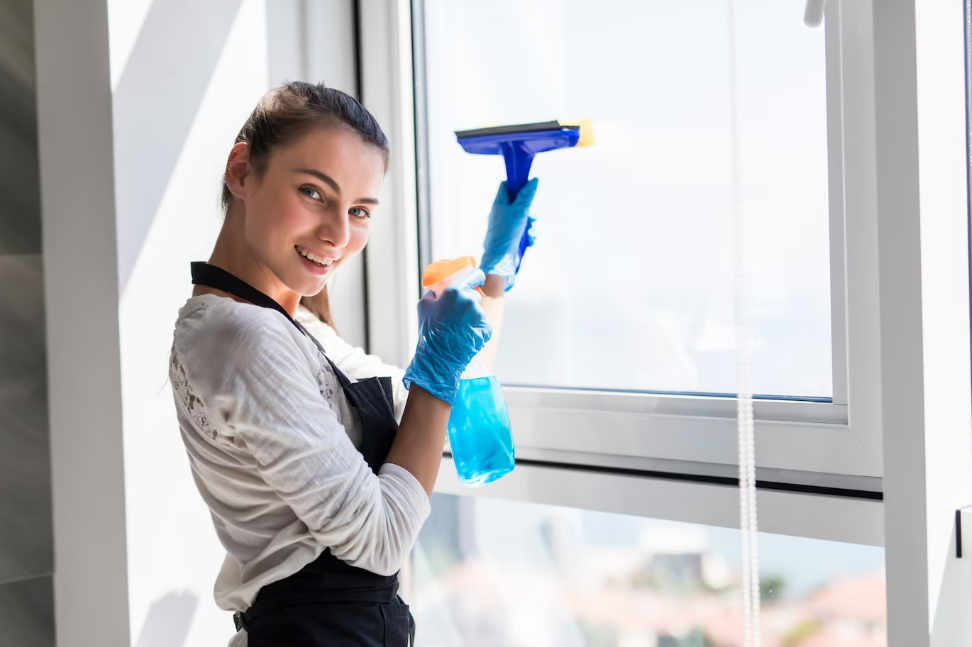 Cleaning your windows may make a significant impact in the appearance of your house or company. They not only improve the appearance of your area, but they also enable natural light to enter, making it feel brighter and more inviting. Cleaning windows, on the other hand, may be a daunting and time-consuming operation, especially if you have numerous levels or hard-to-reach locations. Bellows Window Cleaning can help with this.
At Bellows Window Cleaning, we are committed to providing top-quality window cleaning services to both residential and commercial customers. Our team of skilled professionals uses the latest techniques and equipment to ensure that your windows are thoroughly cleaned, leaving you with a clear and unobstructed view.
We understand that each building and customer has unique needs, which is why we offer a range of services that can be customized to fit your specific requirements. Our services include traditional window cleaning methods, water-fed pole systems, and pressure washing for exterior surfaces. We also provide gutter cleaning services to guarantee that your gutters are clean and functional.
At Bellows Window Cleaning, we prioritize safety above all else. We take all necessary precautions to ensure that our team is working in a safe environment and that your property is protected from any damage. We are fully insured, licensed, and bonded, giving you peace of mind knowing that you are in good hands.
We understand that you lead a busy life, which is why we offer flexible scheduling options to fit your needs. Whether you need a one-time cleaning or regular maintenance, we are happy to work with you to find a solution that fits your schedule and budget.
In conclusion, having clean windows can make a big difference in the appearance and feel of your home or business. At Bellows Window Cleaning, we are dedicated to providing top-quality window cleaning services that leave you with a clear view and peace of mind. Contact Bellows Window Cleaning today to schedule your next window cleaning appointment!