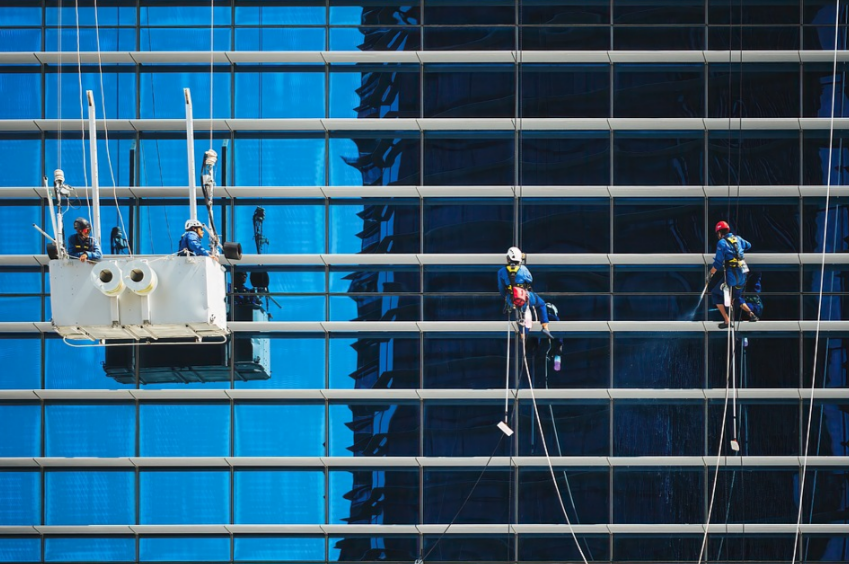 Be proud of your company and let it shine – with commercial window cleaning from Bellows Window Cleaning!
As a business owner, you know how important it is to make a good first impression on potential customers. A clean and shiny facade communicates professionalism and reliability, which can have a positive effect on the image of your company. The windows are an important part of the facade and regular cleaning can make all the difference.
Bellows Window Cleaning commercial window cleaning offers you a professional solution to your cleaning needs. Our experienced staff use special techniques and detergents to carry out a thorough and effective cleaning of your windows. Whether it's a small office building or a large shopping mall, we have the experience and expertise to keep your windows in top condition.
Regular window cleaning can also help protect your windows from damage. By using detergents and techniques appropriate to the window material, we can remove dirt and debris without damaging the glass. This can save you long-term costs for repairs and replacements.
In addition to window cleaning, we also offer a variety of other cleaning services for your business. From cleaning facades and roofs to cleaning carpets and upholstered furniture – we have everything on offer.
Make your business shine and contact us today to learn more about our commercial window cleaning and other cleaning services. Bellows Window Cleaning stands for quality and reliability – we are your partner for a clean and professional facade.